The Eagle Tribune recently talked to Michael McKeon. The Masschusetts resident knows 25 percent interest each month is high, but when asked why he took out a $500 loan anyway, he just shrugged a little and said, "Desperate times. …"
McKeon, 27, and his wife Rachel, 30, recently put up the title of their only vehicle - a 1994 Chevy van - as collateral against a loan. They were going to be short on their $1,500 mortgage payment without it.
The couple took a friend's recommendation and went to New England Auto and Payday Loans Inc., a Salem company offering high-interest cash loans leveraged against car titles.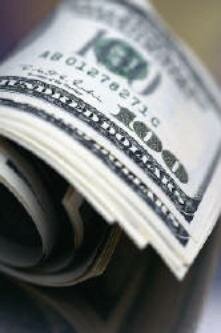 The company, which declined to comment for this article, doesn't do credit checks and can usually make cash available the same day a person applies.
In Southern New Hampshire, businesses offering fast cash abound. Just down the street from the storefront where the McKeons got their loan is LoanMax, another company that lends against car titles. The McKeons didn't go to LoanMax because, they said, that company requires borrowers turn over a spare key to make repossession easier.
That payday loan company also declined to comment.
Across from LoanMax is Cash for Gold, a jewelry dealer that lets customers sell or pawn their jewelry. And just a short drive in the other direction is an Advance America branch, offering up to $500 instant payday loans leveraged against a personal check that the company promises not to cash until repayment comes due.
A problem with payday loans: Credit counselors generally say fast cash schemes - particularly payday and title loans - are a bad idea.
"It's about as dangerous a proposition as it gets," said Nick Jacobs, spokesman for the National Foundation for Credit Counseling in Silver Spring, Md.
Payday advance and title-lending industry representatives counter that short-term loans are a good choice for people who otherwise face bank overdraft fees, credit card late fees or worse.
"Our products and services present rational, cost-competitive alternatives," said Jamie Fulmer, spokesman for Advance America, a national chain that offers paycheck advances.