By Paul Rizzo
Payday Loan Writer
The Eagle Tribune recently talked to Michael McKeon. The Masschusetts resident knows 25 percent interest each month is high, but when asked why he took out a $500 loan anyway, he just shrugged a little and said, "Desperate times. …"
McKeon, 27, and his wife Rachel, 30, recently put up the title of their only vehicle - a 1994 Chevy van - as collateral against a loan. They were going to be short on their $1,500 mortgage payment without it.
The couple took a friend's recommendation and went to New England Auto and Payday Loans Inc., a Salem company offering high-interest cash loans leveraged against car titles.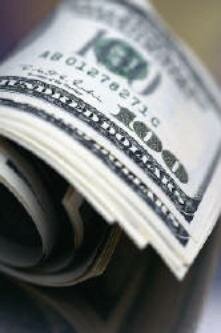 The company, which declined to comment for this article, doesn't do credit checks and can usually make cash available the same day a person applies.
In Southern New Hampshire, businesses offering fast cash abound. Just down the street from the storefront where the McKeons got their loan is LoanMax, another company that lends against car titles. The McKeons didn't go to LoanMax because, they said, that company requires borrowers turn over a spare key to make repossession easier.
That payday loan company also declined to comment.
Across from LoanMax is Cash for Gold, a jewelry dealer that lets customers sell or pawn their jewelry. And just a short drive in the other direction is an Advance America branch, offering up to $500 instant payday loans leveraged against a personal check that the company promises not to cash until repayment comes due.
A problem with payday loans: Credit counselors generally say fast cash schemes - particularly payday and title loans - are a bad idea.
"It's about as dangerous a proposition as it gets," said Nick Jacobs, spokesman for the National Foundation for Credit Counseling in Silver Spring, Md.
Payday advance and title-lending industry representatives counter that short-term loans are a good choice for people who otherwise face bank overdraft fees, credit card late fees or worse.
"Our products and services present rational, cost-competitive alternatives," said Jamie Fulmer, spokesman for Advance America, a national chain that offers paycheck advances.
While fast cash advances or schemes are probably as old as cash itself, many states have grown increasingly open toward short-term, high-interest loan companies in recent years. In 1997, only 16 states allowed loans leveraged against personal checks. Thirty-six states allow it today, according to Fulmer.
In 1999, New Hampshire joined the ranks of states allowing the loans by repealing a law that capped small loan interest rates at less than 15 percent annually, according to David Rienzo, the state's assistant attorney general for consumer protection and anti-trust law.
That cap essentially kept the businesses out of the state. Advance America, for instance, charges 527.43 percent annual interest rate, although the interest only accumulates over the two-week term of the payday cash loan.
Massachusetts has kept its interest limit. Bay State law caps interest on small loans at 23 percent, well below what most small sum lenders charge.
In the years since New Hampshire changed its law, lenders have proliferated. Annual attempts to cap interest rates again have failed, Rienzo said.
Sen. Joseph Foster, D-Nashua, was the last to sponsor a bill to set an interest cap mainly aimed at payday loans, but his bill failed last year, Rienzo said. Foster could not be reached for comment.
Despite the complaints, some argue that short-term, small-sum lenders - whether pawn shops, title lenders or payday advance companies - provide a necessary service to a largely middle- and working-class clientele.
"These are middle-income Americans who, for whatever reason, from time to time get caught between paychecks with unbudgeted expenses," said Fulmer of Advance America. "There are no hidden fees or charges here, unlike many credit cards."
But Rienzo thinks that's misleading.
"I've got to tell you, I don't think a whole lot of people are driving up in their BMW SUVs and taking out a title loan to buy their plasma TV," he said.
While he says it's not the position of his office, Rienzo personally believes the online payday advance lenders are exploiting the poor.
"It's … easier to take advantage of the poor than it is to take advantage of the rich," he said.
As for Michael McKeon, who works full time at a warehouse and part time at Burger King, he is adamant he'll pay the full amount of his $500 bad credit payday loan, plus interest, after its 30-day term. If he doesn't, he said, he could lose his van.