As the economy gets worse payday loans, which are use by working-class people, are increasingly being sought by middle-income families. (Read on …)
Indianapolis, Ind., prides itself on being among the most affordable large cities in the nation, but that low cost of living does not always extend to the city's working poor.
The Indianapolis Star reports that a number of factors including predatory lending, expensive car insurance and high-cost home loans are draining the pockets of low-income families across the nation. A Brookings Institution study put Indianapolis near the top in a number of categories measured to gauge poverty levels in cities of various sizes.
"I think legislators are aware of the problem but not really aware of how big it is. And the poverty rate in our state is growing," said Lisa Travis, the advocacy and education coordinator of the Indiana Institute for Working Families.
Indianapolis ranked second in the number of low-income residents who took advantage of controversial "refund anticipation" tax loans. The metro area also boasts the fourth-highest concentration of check cashing places and alternative short-term, payday loan providers.
Most of the other cities in the survey had a much higher cost of living than Indianapolis, according to at least one online database.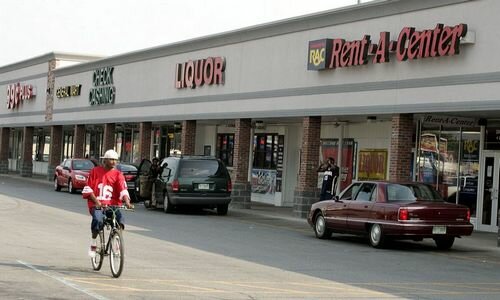 Sheri Howard was the focus of a story in The Journal Gazette last week. How come? Because her desk sits in the center of the jewelry counter at Broadway Loan, a pawnshop at Broadway and Taylor Street.
She pointed to a calendar and explained the financial realities that reign over much of America. Because some people receive their paycheck on the first of the month, they run out of money before the calendar's page is turned. That's why the pawnshop - and payday cash advances - are often the only source of money that can tide them over.
This is especially the case with the current increase in gas prices.
"Every day, day in and day out, a dozen times a day," people come in, looking to swap something for money for gas, said Lucas Hunter, who works at the shop.
A nail gun, Hunter said, will get you a loan for $30 to $70, depending on the make and the quality. When the worker finishes the job and gets paid, he'll come back and reclaim the tool. Of course, not everyone has valuable tools to hock.
One woman came in with a few items, and the shop told her they could give her only $1.50. The woman took it, saying, "Well, that's nearly a gallon of gas."
This is an individual who may have to seek out an online payday loan in order to make full payments on impending bills.
With rumors flying that gas prices may hit $4 a gallon this week, people will continue to pawn items and consider payday loans. In these trying financial times, measures need to be taken in order to avoid significant debt. Or simply fill up your car.