Cash Now Corporation is a pioneer in the instant payday loan industry. Adding to its impressive resume, the company recently announced that new Master Licenses, called Enterprise Premium Solution Packages, are now available within the Australian Market.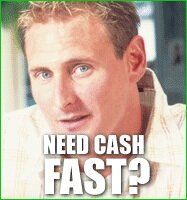 Such Master Licenses meet the needs of firms and entrepreneurs that intend to establish multiple Points of Presence for payday loans and a variety of related financial services, either through sub-licensing Cash Now services, or development of their own retail and/or Internet network.
A further explanation: The Enterprise Premium Solution package provides a full and comprehensive suite of financial products and services related to the quick payday loan business, including software, hardware and retail store location products. The Master Licenses are designed to meet the current and future needs of licensees as they grow their businesses and expand on a geographic as well as product portfolio basis.
The package provides full back-office functionality, which not only allows real-time analysis of all activities within the Master Licensee's network, but also includes full ongoing support by the Cash Now's centralized IT infrastructure. Any problems with online payday loans can be readily dealt with.
Cash Now boasts many advanced proprietary applications designed specifically to serve the needs of this unique and rapidly growing industry, including online loan application and evaluation software, which can assess credit ratings based on sophisticated algorithms.
John Falting, Chairman & CEO of Cash Now Corporation, commented on the expansion:
"The Australian and New Zealand markets are very promising. Our revolutionary licensed approach to the payday loan business provides truly 'best of breed' software solutions and retail training systems that allow new licensees to quickly deploy a full-service, multi-product line of products and services that are at the leading edge of the industry."