South Carolina is one of the more popular destination for those seeking payday loans. Unlike a few surrounding states, this area continues to thrive with payday advance locations spread throughout.
One of the more successful payday loan lenders, however, World Acceptance Corp., recently underwent a few shake-ups. For starters, chief executive Doug Jones has left the operation.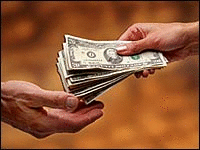 The announcement, made before trading started Friday, came one week before World Acceptance closes the books on its fiscal year 2006 and a week before Jones' employment agreement is up for renewal. The Charlotte Observer covered the story.
A. Alexander McLean III, the company's longtime chief financial officer, is replacing Jones as chief executive of this payday loan and consumer finance agency.
"We appreciate the contributions that Doug has made during the past six years, but the board of directors has determined that a change in leadership is in the best interest of the company at this time," James R. Gilreath, chairman of the World Acceptance board's Compensation Committee, said in a statement.
Efforts to reach Jones were unsuccessful.
The payday advance lender industry increasingly has come under fire. Many states have increased their scrutiny and regulation of it. In response, World Acceptance decided last year to focus future expansion in Mexico, where the industry is more welcome. The company opened two offices in that country last fall.
A year ago, World Acceptance praised Jones' performance. According to notes in World Acceptance's financial reports, Jones' leadership during fiscal year 2005 resulted in the company earning:
• A $34.0 million profit, up 18.2 percent from 2004
• An 11.8 percent return on average assets
• A 20.1 percent return on average equity
During that year, Jones also was credited with expanding World Acceptance's network, opening 53 new offices, which helped the increase gross loans receivable - the company's primary earning assets.
The company finished fiscal 2005 with $344 million gross payday loans receivable and now boasts 620 offices in 11 states and Mexico.
The company's fiscal year 2006 results have not been finalized yet, but through nine months of the year, World Acceptance reported revenues of $169.8 million, a 12.9 percent increase from the $150.4 million revenues reported for the same period a year ago.