There was yelling, accusations of falsehoods, cheap shots and threats to call the police.
It wasn't your typical meeting of the AARP in South Carolina.
The group's town hall meeting Thursday to address payday lending featured plenty of passionate speeches from supporters and detractors of these small, high-interest cash loans.
However, no one at the meeting appears to have ever use such services.
While Georgia and North Carolina have outlawed payday advance providers, this state permits lenders to charge $15 for every $100 loan, with a $300 maximum. Lenders receive a check from the borrower for the loan and fee, but agree not to cash it for a month.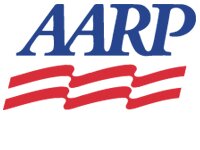 Critics say the charges are exorbitant and that borrowers will often go from lender to lender, taking out new regular or online cash loans to pay the old ones. One lender said she had a customer who received seven loans in one day.
"Once you've got the hook in you, you've got to rob Peter to pay Paul," said Michael Cox, a lawyer and debt counselor.
Further payday loan critiques: Critics also allege payday loan lenders target the poor, blacks and military personnel, forcing them deeper and deeper into debt, claims the industry denies.
"I help my people," said Sandra Howe, a West Columbia branch manager of Advance America, the nation's largest payday lender, which is based in Spartanburg.
"What can you pay me? When?" Howe said. "I work with all of them. I'm proud of what I do."
Willie Green, who spoke past a time limit set by the meeting organizers and provoked threats to call the police, said the solution is NOT to shut down the fast cash advance offices.
"They're going to go somewhere else … they go to the Internet," said Green, who owns 11 payday lenders and check-cashing stores in South Carolina, North Carolina and Kentucky.
The AARP stopped short of advocating for the banishment of payday loans, but the group proposed changes that would prohibit consumers from having more than one loan at a time, enforced by a centralized, real-time database that would monitor who receives payday loans.