By Paul Rizzo
Payday Loan Writer
The Department of Defense has listed payday lending in its Top Ten issues of concern for military families. What was once a relatively minor issue for service members living in Okinawa, Japan, has become a greater threat with the rapid increase of online payday loan companies using the Internet.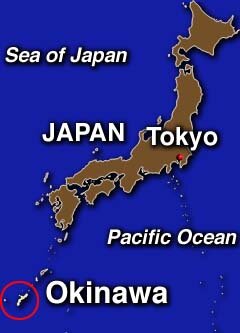 "The growing problem here on Okinawa is, although there is only one payday lender on island, many people are consulting the internet to get payday loans," said Allison Green, Director of Navy Marine Corps Relief Society, Okinawa.
Military officials believe that payday lending falls under the auspices of predatory lending, which involves lenders taking advantage of the borrowers they believe are vulnerable, looking for fast and easy money.
Active armed service personnel are three times more likely than civilians to take out a payday loan, according to the Center for Responsible Lending, an organization opposing predatory lending.
"Many people going to payday lenders do not understand the terms and often end up paying up to 400 percent interest or more on the initial loan," Green said.
The questionable business practices are increasing so fast that the Undersecretary of the Navy, Chief of Naval Operations and Commandant of the Marine Corps have all called on military leaders to take decisive action against predatory military payday loan practices.
In a joint senate assembly earlier this year, Sgt. Maj. Wayne R. Bell, sergeant major for Marine Corps Bases West, implored the senate to make predatory lending practices illegal. During his testimony, Bell spoke about the strain of debts on military families created by lenders and their unfair tactics.
"We ask that you help us put a stop to predatory payday lending practices directed against those who defend our nation's freedom. Our Marines deserve better," Bell told the Senate.
What is important for service members to understand is that there are many resources available to those needing financial assistance, Green urged. The Navy Marine Corps Relief Society assists U.S. Marines and sailors with everything from interest-free emergency loans to completing a budget.
"When you do a budget, you can see exactly where your money is going," Green said. "If you have debt, we can point you in the right direction. Whether or not it's an emergency, people should come to us even if they're not sure we can help them."
During the month of June, Okinawa saw three cases in which service members were involved with payday lenders, Green said. The society assisted these individuals with more than $8,000 collectively in interest-free loans and grants to meet their emergency financial needs and get them out of financial trouble.