By Paul Rizzo
Payday Loan Writer
Amilita Opie, who lives in Buckingham, Va., didn't have enough money for bills and food in June 2005. So she went to Loan Max to put up her 1993 Ford Explorer in return for an $800 cash loan.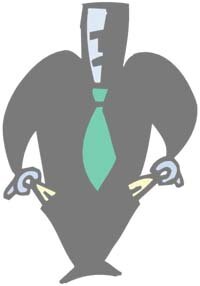 By September, she couldn't pay her $1,463 debt and her car was repossessed and sold. She still owes another $413.
Janet Ruiz of Harrisonburg, Va., borrowed $2,950 from Loan Max in February 2005. She fell behind and owed more than $12,500 by the end of the year. By April 2006, she still had her car, but the debt hit $16,000.
Both women are suing the company, claiming it violated state and federal lending laws. The lawsuits threaten the business model of car title loan companies like Loan Max, which has two locations in Newport News and is unregulated because of a loophole in Virginia financial laws.
"We're all very interested to see what the courts decide. That will probably set some kind of precedent," said Joe Face, who heads the financial division of the State Corporation Commission.
Consumer advocates for the poor have pushed the lawsuits in an effort to do what Virginia's legislature won't do on its own — put a stop to a business that critics call predatory. Loan Max is based in Georgia and owned by Rod Ayrod and his company called Anderson Financial Services. The company wasn't aware of the lawsuits until Thursday.
"We are in full compliance with state and federal law, and that's how we operate," said Carrie Cantrell, spokeswoman for Anderson.
Car-title lenders follow in the footsteps of payday loan companies, which offer one-time high-interest loans. Car-title lenders are still unregulated because they claim they offer open-ended credit, the same as a credit card company does.
Virginia is one of at least three states (along with Iowa and Kansas) that has attracted car-title lenders by abolishing interest rate caps for credit cards. The car-title lenders are following the same pattern that faxless payday loan providers did, says Jay Speer, an attorney with the Virginia Poverty Law Center.
At first, no fax payday loans grew slowly on the fringes of the state because of a loophole. The legislature had to decide what to do, and it legitimized the practice in 2002 as the payday lenders lobbied to regulate their business and make it mainstream. Now there are 750 such lenders in the state, and a heavy concentration in Hampton Roads.
"As soon as they did it, it exploded. That's exactly what the car-title lenders are doing," Speer said.
Payday lenders are tracked by Virginia regulators, but they don't know how many car-title loan companies are in the state. An online phone directory lists 26 Loan Max locations statewide.
Fast Auto & Payday Loans, which has two locations in Newport News and two in Hampton, has 39 listings in the state overall, 16 of which are in Hampton Roads.
A LEGAL CHALLENGE
Both women filing the lawsuits were charged 30 percent interest a month, which works out to 360 percent a year. Both suits focus on a one-time fee of 25 percent of the cash advance loan, which was $200 for Opie and $737.50 for Ruiz — these charges immediately add to the principal loan for both women.
The 25 percent charge paved the way for claims that the firm is violating state and federal law. The charge was only disclosed on the loan document in small type as a one-time fee, without explaining the amount or purpose. The top of the agreement shows the interest rate and a $5 fee.
The lawsuits say federal law requires this fee to be disclosed clearly at the top with the other fees. Both suits use different arguments to say Loan Max can't claim it is governed by the state credit card laws — which require firms to offer a 25-day grace period before applying finance charges.
Because Loan Max applies that 25 percent charge immediately, it can not claim to be operating under the credit card laws, the Opie lawsuit states.
Companies subject to the act can only charge 36 percent interest a year on loans less than $2,500. They must also register with state regulators and adhere to restrictions on how they loan money.
The Ruiz lawsuit takes yet another route, claiming car-title loans do not fit the definition of an open-ended loan — they are a one-time loan, and the attempt to dress them as open-ended constitutes false pretense and violation of state law.
Penrod said Ruiz wanted a one-time loan. She asked a lot of questions and believed that's what she was receiving. The agreement does allow her to pay it off and use more credit, like a credit card, but that wasn't what she thought she was getting.
A POLITICAL CHALLENGE
Delegate Harvey Morgan, a Republican from Middlesex, Va., says he wants to change the law used by car-title lenders, which allows any interest rate a borrower and lender agree to. Morgan introduced a bill this year that would have capped the annual rate of interest at 36 percent.
But the bill was carried over until 2007 by a House Commerce and Labor subcommittee. Two other bills also carried over that would have brought the industry under some form of regulation, but still allow them to charge triple-digit interest rates.
Loan Max donated heavily to the governor and the attorney general, who is in charge of investigating the companies that violate consumer laws in the state. Republican Attorney General Bob McDonnell has received $12,015 from Loan Max in the past three years.
McDonnell spokesman David Clementson said the attorney general will comply with whatever actions the General Assembly takes against fast payday loan and car-title lenders. But the state's top lawyer did not take a position on what type of regulation should be imposed.
"We will continue to monitor these actions in our role as Virginia's consumer counsel," Clementson said in a statement, "as we continue to safeguard consumers from predatory lending practices which are not consistent with the free market."
As Loan Max was growing in Virginia in 2004 and 2005, it donated just under $50,000 to Jerry Kilgore for his gubernatorial bid. At the time, Kilgore still was the attorney general and in charge of protecting consumers. After Kilgore lost to Democratic Gov. Timothy M. Kaine, Loan Max gave $10,000 to the inauguration. In total, Loan Max gave Kaine $13,500 in the past three years.