By Paul Rizzo
Payday Loan Writer
A recent editoral in The Bend Bulletin didn't call for the end of payday loans in the state; but it did ask for a loophole in legislation to be closed. Here it is, paraphrased:
Anybody paying 500 percent annual interest on a loan has to be foolish, desperate or not realize what they are doing.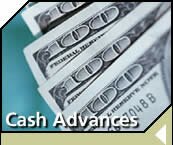 Some payday advance lenders charge that kind of interest.
They make smaller loans.
The average no fax cash loan amount for last year was $331, according to the Oregon Department of Consumer and Business Services. The lenders typically charge about $20 per $100 on a two-week loan. And if the borrower can't pay up, the lender rolls the loan over for another two weeks.
It can add up to 521 percent annual interest.
We think consumers should be able to decide what loans are right for them and the market should set the rate they pay. Payday and title loans can serve a need for desperate consumers. Most folks who take out those kinds of bad credit payday loans do repay them.
But government still has a role to play in taming the market when it's behaving badly. Charging people 521 percent annual interest is behaving badly.
Earlier this year, Gov. Ted Kulongoski signed into law new regulations that put a 36 percent interest cap on the industry. It's similar to laws enacted in most other states in the country.
The cash advance regulations don't go into effect until July. Payday lenders have already begun exploiting loopholes in the law. There are two giant-size ones:
1. The new law does not apply to lending businesses with what are called "conventional consumer finance licenses." Those businesses typically make loans paid by installment, based on a customer's credit rating.
However, about a quarter of the payday loan online lenders in Oregon have been applying for conventional licenses to be able to continue to doing business as before, according to The Oregonian.
2. The new law also does not apply to title lenders. Title lenders make the same sort of high interest rate, short-term loans as payday lenders, though the loan is secured by the title of the borrower's car.
We urge the Oregon Department of Consumer and Business Services to rewrite its rules so that providers of quick cash loans cannot leap through the loophole to evade the law. And the Legislature should extend consumer protection to title lenders.