By Paul Rizzo
Payday Loan Writer
The heyday of the payday loan company may be about to end in Battle Creek.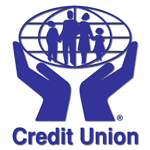 By April, organizers expect to open the Inspire Community Federal Credit Union, created to help low- to middle-income area residents avoid the financial minefields of predatory lenders.
The planned credit union has leased space at 80 W. Michigan Ave., Suite B, next to the Old Tyme Bakery at the base of a city parking garage, and is working on getting federal regulatory approval to open.
"This is going to create real change that will really make a difference in people's lives," said Charles Rose, a member of the credit union- steering committee.
"I think that if you take a look at a lot of the efforts that are going on, some of them, two years from now, will say, 'Hey, it was nice that we did that,'" said Rose, also neighborhood economic development administrator for the Battle Creek neighborhood services department. "But this credit union will stay. It will be affecting generations of people in this city."
Eric Tobin, the project coordinator, noted that this is a community development credit union, created to provide an alternative to the expensive choices that low-income people often find themselves having to make in tough times; i.e. cash loans.
Among the first offerings will be short-term loans that will make a lot more financial sense than using a providers of savings account payday loans, which charge annual interest rates of more than 400 percent, Tobin said Tuesday.
Also available will be two-year installment loans as an attractive alternative to acquiring goods through rent-to-own dealers, Tobin said.
"Somebody needs to fill that gap, and somebody needs to do that without taking advantage of them," he said.
That type of lending will be coupled with referrals to local financial education programs such as those offered by Neighborhoods Inc. and Guardian Finance and Advocacy Services, Tobin said.
Guardian's Jackie DeHaan championed the credit union idea after hearing about it at a conference about three years ago, Rose said.
In recent months, organizers have selected and trained a board of directors, picked their name and location and are revising their business plan, reports The Battle Creek Enquirer.
The organization has about $140,000 in seed money from the W.K. Kellogg Foundation, Battle Creek Community Foundation and Miller Foundation to move toward opening day.
Its leaders are about to embark on a drive to put together the financial wherewithal they'll need to make the credit union work. They're looking forward to lowering use of supposedly low fee payday loans.
That's about $700,000 in grants - to build out the office, buy equipment and provide a cushion for operating revenue shortfalls for the first five years - and about $600,000 in deposits, Tobin said.
The National Credit Union Administration, the federal agency that regulates credit unions, must approve the application of Inspire to become chartered before it can begin operations. Tobin said he hopes the process can be completed in time to open by April.
The new credit union is not seen as competition by management of the Kellogg Community Federal Credit Union and Omni Community Credit Union, Rose said. In fact, both have provided support to the fledgling organization because all have the same mission of education folks about cash advance use.
How will the new credit union manage its high-risk pool of borrowers against the need to remain solvent?
"Community development credit unions have had very good success with building a personal relationship with somebody," Tobin said.
"Somebody comes in to get a loan, we can look at their credit report, and if we see something that's questionable, what if we can get them into a program as a requirement to get a loan? Or, if we have to say 'no,' maybe we can say, 'Not yet,' or we can say 'Well, these are the things you have to go through for us to be able to give you this loan.' "
"If they're not interested in doing what I'm telling them to do, then obviously they're not going to get the [cash loan]."
Another protection for the credit union will be automatic direct-deposit loan payments from members' paychecks, Tobin said.