By Paul Rizzo
Payday Loan Writer
The Oklahoma Department of Consumer Credit is warning Oklahoma residents about solictations from out-of-state, online payday loan companies and other financial services.
KTEN's Andrea Kurys had the report.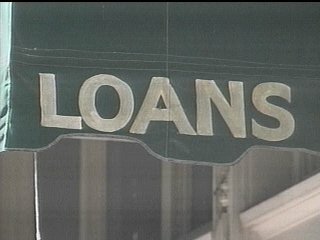 Officials say the number of complaints filed regarding online offers for loans have been steadily increasing.
In the state, when a customer applies for a payday advance, there are strict requirements in place intended to protect consumers. The loan companies must verify information on employment history, check the credit of applicants and immediately inform the individuals about interest rates and fees associated with a loan.
But unlicensed, out-of-state, operators may not provide any consumer protections - and experts say fees and terms can exceed Oklahoma limits.
Ardmore credit agencies advise potential cash advance loan applicants to do all financial business in person if possible and avoid giving out any information online. Tammy Pease, the assistant manager of 'Your Credit' said:
"I would not give them any confidential information regarding myself or anyone else and tell them if they need information from me, that they can give me an address that I can actually physically go to and then give them my information myself."
Pease says trouble with payday loans from out-of-state lenders can damage your credit score.
Complaints about any cash loans can be filed with the federal trade commission at www.ftc.gov. The FTC works with consumers to prevent fraudulent, deceptive and unfair business practices.