By J.J. Cameron
Payday Loan Writer
As the Navy continues its push against military payday loans, it should be encouraged by the success of Pioner Services in helping clients this year.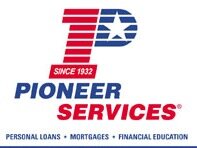 The company saw the effects that such bad credit payday loans can have and set a goal to save military families $100 million in high-cost, predatory debt by providing educational opportunities and services that help service members break the financial debt cycle.
This week, Pioneer Financial Services announced that they've already reached the half-way point in that campaign, achieving more than $50 million in documented savings for service members and their families.
"To date, Pioneer Services Representatives have certified more than 17,000 military families in our 'Break the Debt Cycle' program," said Tom Holcom, president of Pioneer Financial Services Inc. "Part of the certification process is showing these families ways to break out of debt and work toward financial independence."
Amen. The savings are documented through the instant payday loan application process and meticulously recorded. As each service member reduces the amount of interest he or she will pay on credit cards, payday loans, and other high interest debt with the help of a debt management loan, the numbers are added to a detailed spreadsheet.
Pioneer Services Representatives expect to report $100 million in savings by the end of the year.
"We have helped thousands of families work on improving their credit scores and monitoring for identity theft. But the real excitement begins when they choose to enter their current debts into a series of financial calculators and learn they can save hundreds or thousands of dollars," said Holcom. "And every dollar a military family saves is a dollar they can add to a Thrift Savings Plan, a savings account, or use for everyday needs. All that matters is that they're able to focus on their duties, rather than on their finances."
That's the main trouble with a military payday loan. Yes, it causes fiscal hardship, or can. But it can also affect the readiness of those about to go into battle.