By Desmond Carlisle
Payday Loan Writer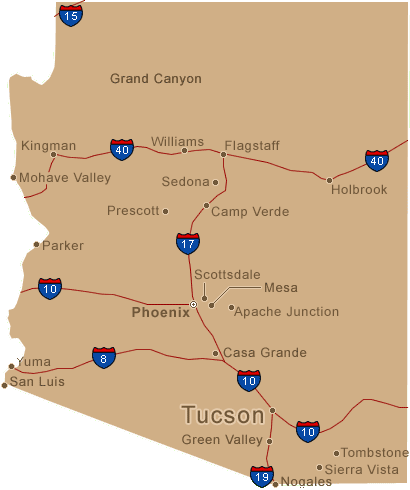 Payday loan companies may be limited by new restrictions Tuesday as the Tucson, Az., City Council deliberates their fate, according to the Arizona Daily Star.
The council is considering limiting the areas where payday advance stores can open up by requiring a quarter-mile of separation between each site and a buffer of 500 feet between the sites and certain neighborhoods.
Karen Masbruch, the Assistant City Manager, said the ordinance is on the table in an effort to ensure that payday cash loan agencies are not clustered in certain areas of the city. There are currently more than 60 payday cash advance businesses within Tucson city limits, largely concentrated on the South and West sides. Groups of the stores can be found along South Sixth Avenue and Ajo Way, along North Oracle and Grant Road and at East 22nd Street and South Craycroft Road, near Davis-Monthan Air Force Base.
Council members want to protect residents from what they believe are exploitative cash loan lending practices that charge high interest rates and assess stiff fees and penalties to clients who cannot pay. Because the restrictions will effectually limit the facilities' competition, the payday industry has not mounted a legal challenge to the proposed ordinance.
The council's recommended change is based upon others implemented in Pima County recently. Last year South Tucson became the first local jurisdiction in Pima County to pass payday loan restrictions. Phoenix has mounted a similar effort. While the many Arizona payday loan companies will continue operating in the state through at least 2010, minor restrictions imposed by local governments are becoming par for the course.